Toolset's Beyond Pages program helps theme authors make their themes fully compatible with custom content. Your clients who need this integration are the ones building advanced websites. They are active in your Facebook groups, driving new features and innovation and spreading the word about your theme.
Make Your Theme Ready to Power Advanced Sites
WordPress developers are looking for advanced ways to create websites. They are looking for:
Content driven sites that are easier to build, populate and maintain
Front-end content editing without back-end access
Access control for different users to different pages
Integration with Google Maps, Custom Search and WooCommerce
Robust content display anywhere on the site
The integration with Toolset will offer your clients all these features, without you having to develop them from scratch.
Sounds Hard? Think Again!
With this huge list of features, you may think that integration with Toolset is a big project for you. On the contrary! Toolset is designed to work with different themes and page builders. We'll do the work for you and all you need is to include a small JSON configuration file in your theme. This file tells Toolset all it needs to know about your theme.
Cross Promotion with Toolset
Once the integration is ready, we announce it to all Toolset clients. We also add it to the list of Custom Types ready themes. We will ask you to do the same so our clients know that your theme or plugin is compatible with Toolset.
Some numbers:
Toolset site has over 100K monthly page views
We will promote your theme to over 12K Toolset clients with valid accounts
Most of Toolset clients are building sites at a budget of 5,000USD and above
Who Beyond Pages Program is Intended For
The Beyond Pages program is intended for:
Original theme or plugin authors.
Public themes or plugins are also welcome. Anything that you distribute, and is not "work-for-hire", can be submitted to the Beyond Pages program.
Note: This is a program for theme and plugin authors. If you need help with a specific website or with a theme that you are using (or both), please visit our technical support forum.
How do I Get Started?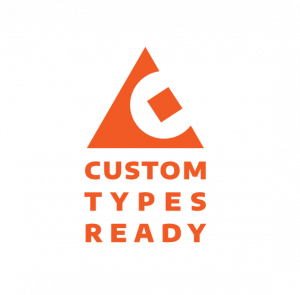 Start by using the form below to apply. We ask you to provide us with the necessary information for testing.
We will contact you and ask for your theme or plugin files. Then, we will create a demo site for you, with your theme or plugin installed. We will ask you to populate this demo site with test contents. Our team will then test this installation with Toolset and provide you with feedback about what should be fixed in your code to make your theme or plugin Custom Types Ready.