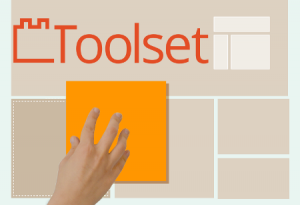 Follow this short guide and you'll learn the basics of using Toolset to add custom content to your site and display it on the front end.
We cover just what we think you need to know to, and save links to more detailed information to the end so you can work through the guide quickly.
For those who like to learn-by-doing we've prepared a simple demo site you can use to follow along the instructions in each section. Details of setting that up appear in step 1.
Need help?
Go to the Getting Started support page and leave a comment. Nigel, the author of these pages, or one of the other Toolset team members will reply to you.
If you find this guide useful or have suggestions on how to improve it please add a comment to the support page